Leah Branaugh
7th Grade Math 
Head Coach Boys Soccer & Assistant Coach Boys Tennis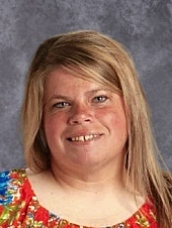 Hello, my name is Leah Branaugh. I am entering into my 9th year of teaching. I spent 3 years teaching 6th - 8th ESL Math and have been teaching 7th grade math for the past 5 years. I am originally from Yankton, SD. I graduated from USD with degrees in Elementary Education and Business Management and received my Masters degree from Northern State University. I stay busy in the fall coaching the Varsity Boys Soccer team and in the spring as the assistant Boys Tennis Coach. When I have spare time, I enjoy playing tennis, going for walks, playing golf, and spending time with my family and friends. I am looking forward to a great year at HMS! Go Tigers!
Sharon Engelhart
7th Grade Science & Geography Teacher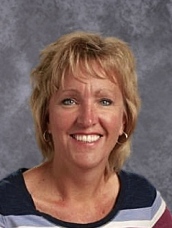 Hi, I am Sharon Engelhart. I currently teach 7th grade Science and Geography at  Huron Middle School. This is my 14th year at Huron Middle School. Prior to this, I taught 6, 7, and 8th grade Math and Science in Mobridge, SD for seven years. Before that, I spent two years in Anoka, MN teaching math and geography. In addition to my teaching duties, I have been a SIOP Coach. As a coach I help other teachers meet the needs of English Language Learners in their classrooms. I earned my Bachelors Degree in Elementary Education with Middle School Endorsements in Science, Math, Social Sciences, and Language Arts. I received my Master's Degree in Teaching and Learning from Northern State University in Aberdeen. I am excited to have the students back in class for what promises to be an interesting and challenging school year.
Heidi Blue
7th Grade Science & Geography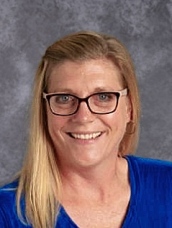 I am Heidi Blue and this will be my sixth year of teaching Science and Geography at Huron Middle School. I am an Assistant Athletic Trainer for the school district as well. I got my Bachelor's Degree from Huron University and my Master's Degree from Adams State College in Colorado. I am married and have two kids (Oliver is 9 and Harper is 7). I can't wait to have a successful year with my students!
Myranda Holtrop



7th grade Language Arts/Reading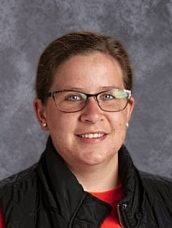 Hello! My name is Myranda Holtrop. I am currently teaching 7th grade Language Arts/Reading and coaching the girls' varsity soccer team.  This is my 4th year of teaching with the last three years at HMS.  I got married this past summer to my husband, Schuyler, who teaches 5th grade.  We enjoy spending time together  watching sports and attending athletic events--especially the Packers and USD.
Kristi Winegar
7th Language Arts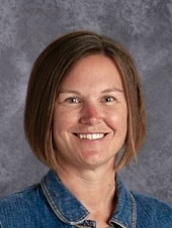 Hello! My name is Kristi Winegar and I will be entering my 13th year teaching at Huron Middle School. Before that I taught 5th and 6th grade students for five years. I earned my Bachelors in K-8 education from Northern State University and my Masters in Teaching and Learning from Southwest Minnesota State. I am married to my huaband, Jim, and we have two children, Riley who is a 7th grader and Carli who is going in to 4th grade. I am very excited to get this school year started!
 Truman Savery
 7th SPED
  Greetings! I am Mr. Truman Savery and am excited to be part of the Huron Middle School Team. I have a Masters Degree in Leadership and Bachelor of Science degrees for Music and Special Education. I have been teaching for over 14 years and enjoyee working with people. My wife also teaches in the Huron District and we are a happy family with a total of 5 children from young to adult ages. Yes - I am into Star Wars and have named my dog Chewy.

Trisha Jons
6-8th Grade ESL

trisha.jons@k12.sd.us
My name is Trisha Jons and I will be teaching ESL Language Arts/Reading for 6th, 7th, and 8th grade this year. I graduated from Winner High School in 1997. I traveled after high school and then continued my education at Black Hills State University where I received my teaching degree. My first teaching job was teaching 6th grade in Bonesteel, SD. I moved to Huron in May of 2010 and worked at the YWCA for 2 years. I taught middle school Language Arts in Iroquois, SD for 3 years before coming to work in the Huron School District. This is my 8th year of teaching and my 3rdyear of teaching ESL in the Huron School District.
I have lived in Huron for 10 years with my four children: Isabella is a Junior in high school, Isaiah is an 8th grader and moved to Mt Vernon, SD with his dad this year for school, Elijah is a 7th grader and Harley is a 2nd grader. 
I look forward to a new school year with all of you! 
Becki Stoddard
6th- 8th Grade Math 
Hi! I am Mrs. Stoddard, I teach math and social studies at Huron Middle School.
My full name is Rebecca Ann Koch Stoddard, however I have always gone by Becki .
I have been teaching in some capacity for 36 years. I have taught several different subjects, such as physical education, science, social studies and most often math, which is my joy, and am highly qualified in all these areas.
I love teaching at Huron Middle School. We have a great team of teachers, and they help me learn something new each week. 
My future plan is to continue to teach for at least a few more years. I have always had a passion for learning and sharing that passion with my students, and peers is awesome.  I feel fortunate that my vocation has given me such joy. Hey, if you have an opportunity to come to the middle school, come see me and say "hi".
Sincerely, 
Mrs. Becki Stoddard 
Elizabeth Katz
7th/8th grade Science 
Elizabeth.katz@k12.sd.us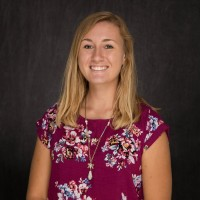 Hello! My name is Elizabeth Katz and I teach 7th and 8th grade science. I spent the last two years teaching middle school science and coaching high school volleyball in the Aberdeen School District. I am very excited to be returning home to teach and coach in Huron for the 2020-2021 school year! I have a B.S. from Northern State University and I am currently finishing my Master's degree in Administration. I look forward to speaking with you and seeing you in my classroom. Go Tigers!