Lisa Carr
6th Grade Reading & Language Arts
lisa.carr@k12.sd.us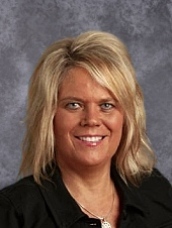 My name is Lisa Carr and I teach 6th grade Language Arts/Reading. I have been teaching for 27 years and have taught 6th and 7th grade at Huron Middle School during those years. I was born and raised in Miller, SD and graduated from Northern State University in Aberdeen with a Bachelor's degree in Elementary Education. My husband Joe is a Chiropractor at the Carr Clinic in Huron. We have 4 children. Will is in chiropractic school in Minneapolis. Sarah will be student teaching at the 4/5 Washington Center in Huron. Sam graduated from University of South Dakota with a Molecular Biology degree and Chloe will be a 7th grader at HMS. I enjoy attending Huron Tiger activities and teaching Middle School students.
Michael Schmitz
6th Grade Science
Assistant Coach Varsity Football and Track
michael.schmitz@k12.sd.us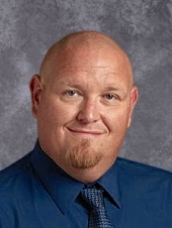 Hello, my name is Michael Schmitz. I am entering into my 18th year of teaching. I have taught in Eagle Butte, Leola, Aberdeen Public, and Huron. I have taught 6th grade, Kindergarten, combined 6-8th grade and 8th grade. This is my third year of teaching the wonderful world of 6th grade once more at HMS! My wife, Joselyn, and I moved to Huron 8 years ago and have enjoyed every moment. My wife is a 2nd grade ESL teacher at Madison Elementary. I am also the Assistant Football coach and track assistant coach in charge of coaching pole vault. In our spare time, we enjoy being around family and friends. I am excited to begin this year in 6th grade and look forward to getting to know everyone!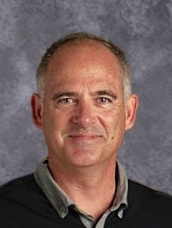 My name is Chris Rozell.  I graduated from Warner High School in 1992.  I attend Black Hills State University.  After graduation I was a teacher's aide at Deadwood Elementary for two years while coaching JV boys basketball in the Lead/Deadwood school system. In 1998, I received a job in Adrian, Minnesota to teach 2nd grade.  After 4 years I switched to 6th grade.  I spent 10 years in Adrian teaching and coaching Head Boys Basketball and Head Girls Golf.  I am currently in my 12th year in the Huron School district.  I have taught 8th grade science, 6th grade math, science, and socials studies in the Huron Middle School.  Currently I am teaching 6th grade math.  I have coached 9th grade boys basketball, assistant girls basketball, boys and girls golf in the Huron School District. My wife Heather is the principal at Madison Elementary.  I have 4 children, three girls and one boy.   Reagan is attending Lake Area Tech studying to be a nurse, Mason is a freshman at USD, Reese is a sophmore at HHS and Ramsey is a 3rd grader.  All attend or will attend Huron Public School. I am excited to start my 22nd year of teaching!
Travis Ladwig
6th Grade Reading/Language Arts 
travis.ladwig@k12.sd.us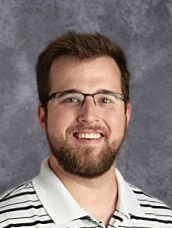 Hello! My name is Travis Ladwig and I am a 6th grade ELA teacher! This is my 4th year of teaching, all of which have been with the Huron School District. This is my second year teaching 6th grade ELA and I'm very excited! I earned my Bachelors degree with a minor in Middle Level Studies from Black Hills State University. While in school, I met my amazing wife Amanda, who is also a teacher in Huron. This will be a very exciting year for me as I get to teach another great group of kids, will be pursuing my Masters degree from Northern State University, and my wife and are also expecting our first child in January! You can expect to hear many stories or rants about sports and my dogs Sophie and Steve. I'm so excited for another year of learning at Huron Middle School!
Melody Witte
6th Grade Math Teacher 
melody.witte-trowbridge@k12.sd.us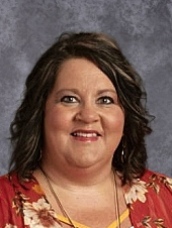 Hi!  My name is Melody Witte and I am currently one of the 6th grade math teachers at Huron Middle School.  I am starting my 25th year of teaching!  I taught for 17 years in Winner, SD teaching middle school math and computers as well as coaching middle school and high school track.  The last eight years I have enjoyed teaching at Huron Middle School!  I was born and raised in Hoven, SD; graduated from Northern State University in Aberdeen with a Bachelor's Degree in Elementary Education and Special Education.  This past year I earned my master's degree in Teaching and Learning from NSU.  I have two amazing kids – Lincoln and Madison.
 

Christian Small
6th Grade Social Studies
christian.small@k12.sd.us

Welcome to 6th grade! My name is Christian Small. I graduated from De Smet High School in 2015 and continued my education at Dakota State University. During my senior year I spent my student teaching in a 3rd grade classroom and coached junior high basketball. I taught coding basics through video games to kids ranging in ages from 6 through 14 during the summer of 2018. I will be entering my first year of teaching and am proud to be starting my career at Huron Middle School. 

 My wife, Kelsey, is a 1st grade teacher at the Buchanan Elementary School and will be entering her second year of teaching. I am very excited to start my journey in 6th grade Social Studies!
Trisha Jons
6-8th Grade ESL

trisha.jons@k12.sd.us
My name is Trisha Jons and I will be teaching ESL Language Arts/Reading for 6th, 7th, and 8th grade this year. I graduated from Winner High School in 1997. I traveled after high school and then continued my education at Black Hills State University where I received my teaching degree. My first teaching job was teaching 6th grade in Bonesteel, SD. I moved to Huron in May of 2010 and worked at the YWCA for 2 years. I taught middle school Language Arts in Iroquois, SD for 3 years before coming to work in the Huron School District. This is my 8th year of teaching and my 3rdyear of teaching ESL in the Huron School District.
I have lived in Huron for 10 years with my four children: Isabella is a Junior in high school, Isaiah is an 8th grader and moved to Mt Vernon, SD with his dad this year for school, Elijah is a 7th grader and Harley is a 2nd grader. 
I look forward to a new school year with all of you! 
Becki Stoddard
6th- 8th Grade Math 
Hi! I am Mrs. Stoddard, I teach math and social studies at Huron Middle School.
My full name is Rebecca Ann Koch Stoddard, however I have always gone by Becki .
I have been teaching in some capacity for 36 years. I have taught several different subjects, such as physical education, science, social studies and most often math, which is my joy, and am highly qualified in all these areas.
I love teaching at Huron Middle School. We have a great team of teachers, and they help me learn something new each week. 
My future plan is to continue to teach for at least a few more years. I have always had a passion for learning and sharing that passion with my students, and peers is awesome.  I feel fortunate that my vocation has given me such joy. Hey, if you have an opportunity to come to the middle school, come see me and say "hi".
Sincerely, 
Mrs. Becki Stoddard 
Carson Britzman
6th Grade Social Studies
Carson

.britzman@k12.sd.us
Gracie Jones
6th Grade Science
gracelynn.jones@k12.sd.us
Hello! My name is Gracie Jones. I graduated high school back in 2016 and attended the University of South Dakota, where I received my degree in elementary education and special education. During my year of student teaching, I was able to work with a wide range of students from kindergarteners to eighth-graders. This year will be my first year teaching, and I am eager to get started and explore the world of science!
TyAnn Buddenhagen
6th Grade SPED
tyann.buddenhagen

@k12.sd.us
Hello! My name is TyAnn Buddenhagen and I am a 6th grade Special Education Teacher! This will be my first year officially teaching as I have been in the High School as a para for the past 3 years. I have a Bachelors degree in Graphic Design and a Masters in Business Administration. I finally went back to get my degree in Education when I received a para job within the school district. I am also the JV Volleyball coach and 9th grade Girls' Basketball coach. I am excited to start this new journey!